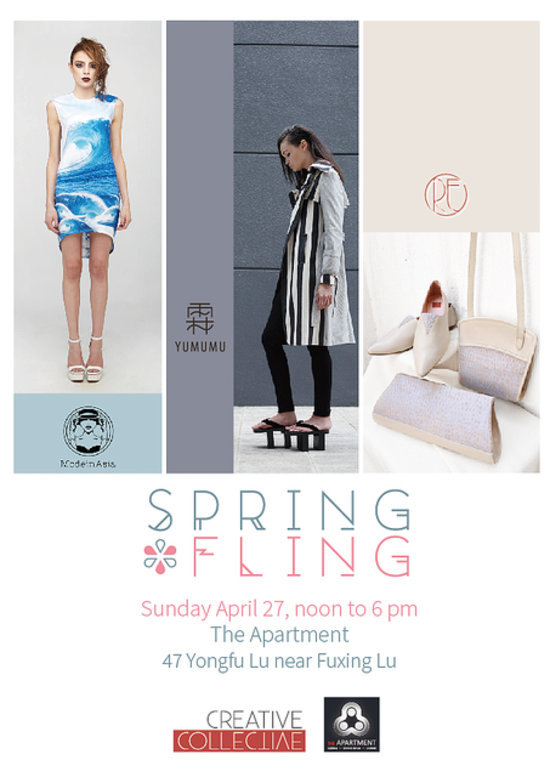 Hosted by the studio I co-run,
Creative Collective
is organizing, Spring Fling a fashionable afternoon salon celebrating independent Asian designers from near and far.
E-commerce startup and boutique chain Mode in Asia will land for a one-day pop-up shop while Singaporean born and London trained designer Yilin Lu of womenswear label Yumumu along with Shanghai's local accessories brand REdesigns (run by my business partner Audrey Zhao) will launch their S/S 2014 collections. On hand for the afternoon, fashion enthusiasts will have a chance to meet and chat with the ladies behind each business or shop with special discounts for up to 40% off for the day.
Stop by for brunch, drinks or to mix and mingle.
x